Providing Automotive and Metal Recycling services since 1964.
Nelson's Salvage is here for all your metal scrap recycling needs.
Salvage Yard Hours
Monday – Friday 8:00 am – 5:00 pm
(CLOSED FOR LUNCH: NOON – 1:00pm)
Saturday – Sunday: CLOSED
Cleaning out the clutter in your garage or basement, the old implements and scrap in your grove or the excess at your business or shop? We can help!
Nelson's Salvage has a certified scale on site to weigh your metals. Excavators with grapple and magnet for unloading along with forklift, payloader and skid loaders available.
Dump trailers available for you to load and haul your own scrap to us.
Rolloff Containers available for delivery and pickup at your location for you to load.
Call Jen at 507-430-0988 for availability, rates and timeline.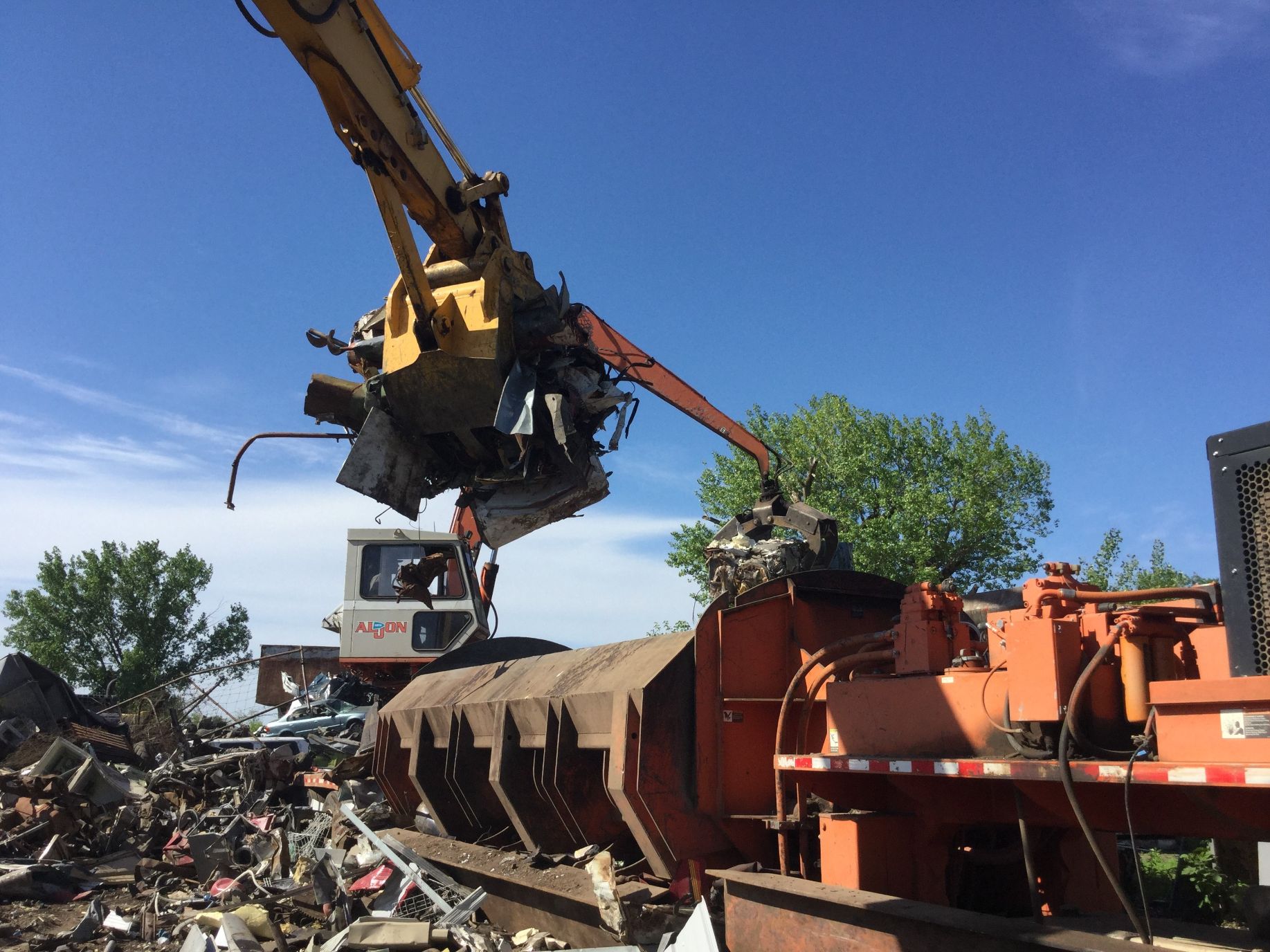 Acceptable Items
Iron
Tin and Wire
Car Bodies
Appliances
Aluminum
Aluminum Breakage
ACSR wire
Die Cast
#1 Copper
#2 Copper
Insulated Copper
Brass
Electric Motors
Sealed units
Copper/Alum Radiators
Copper/Brass Radiators
Batteries
Lead
Stainless Steel
Unacceptable Items
Tires
TV's or Computer Monitors
Garbage
Furniture or Mattresses
Wood
Construction Demo Material
Our Office
30806 360TH STREET REDWOOD FALLS, MN 56283
Open Office Hours
MON - FRI: 8:00AM - 5:00PM
(CLOSED FOR LUNCH Noon - 1:00pm)
SATURDAY- SUNDAY: CLOSED